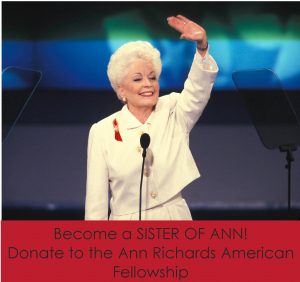 Our 2018 E. Roosevelt event supported the Ann Richards AAUW Fellowship fund. See sister of ann flyerThe event was a tea and other late afternoon beverages, Saturday February 17 hosted by Margo Johnson.
Our 2017 BBQ event was hosted by Barbara & Tom Pickthall,  our snow-bird member, Betsy Nock, and our energetic program VP's Mona Fogt and Brenda Moss.   Significant others attended; a GRAND time was had by all, and ANOTHER record amount was raised.
On April 16, 2016, we celebrated another GREAT Eleanor Roosevelt Luncheon at Brenda's – graciously hosted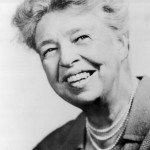 by Brenda and Irene.  Luncheon theme Women Whistleblowers  2015 had record attendance and raised  a record amount for the Eleanor Roosevelt Fund. Thank you Brenda and Irene.
The Fort Bend Branch Eleanor Roosevelt Luncheon tradition was started by former branch member Marilyn Watson around 2001 as a small fundraiser and fun, low-work (for attendees) social event.  The volunteer hostess(es) selects a date, usually early spring for a Saturday luncheon and generally donates all the labor and expense of preparing an elegant ladies luncheon (or tea).  The attendees make reservations for the coveted few seats at the table and pay ($25 or more, originally $10) for the privilege.  They must fulfill that year's charge:  to bring an ER quote, an imaginary guest, perhaps someone they wish to have known or who has influenced their life,  wear a hat/gloves, etc .
People are told at the outset that funds raised are donated to AAUW's Eleanor Roosevelt Fund #9170, a 501 (c) (3) entity.
Eleanor Roosevelt Fund Award, given biennially (at national convention) honors an individual, project, organization, or institution for outstanding contributions to equity and education.  In the past, a number of Texas AAUW branch members and educators received Eleanor Roosevelt grants recognizing and furthering their contribution to girls' STEM education.
The ER Fund supports AAUW's research projects such as……Breaking the Glass Ceiling, Hostile Hallways….or the most recent, The Simple Truth about the Gender Pay Gap (Fall 2016)